G Love and Special Sauce usher in the sunshine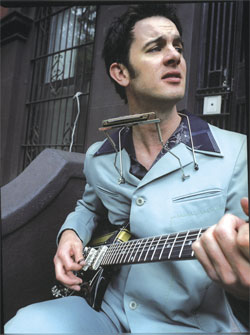 For many in the Subaru-driving, pot-smoking, sandal-wearing, feel-good camp, the onset of summer is marked by listening to an insane amount of G Love and Special Sauce. G Love even seems to embrace this good-times, sunny-weather vibe, going so far as to call his latest album Lemonade. Appropriately, as winter has finally given way to the occasional burst of sunshine in the Inland Northwest, G Love and Special Sauce will be playing at the Big Easy Concert House on Thursday, April 19th.
A lot of people talk about the underlying blues grooves when describing G Loveís sound, but itís the R&B vibe that seems most apparent to me, a sound thatís so relaxed that it would almost be hip hop if it wasnít so lazy and dripping with pop happiness. Which is another way of saying there is nothing forced about this music, a quality that is almost certainly what has pulled millions of fans to it.
This concert gets underway on Thursday, April 19th at 8 p.m., with doors opening an hour prior. Tickets are set at $20, available now through www.ticketswest.com, by dialing 1-800-325-SEAT, or by visiting any of the TicketsWest outlets in the Inland Northwest (see page 12 for a list). For information on the venue or to hear music samples, visit www.spokanesidekick.com.